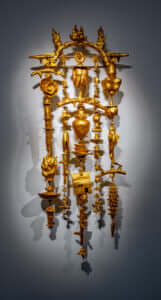 Have questions about mixed media art? The process? Mediums used in my work?
Would you like to purchase my art or host an exhibit in your gallery? Perhaps you'd like to commission a piece?
Give me a call, text, send me an email or use the contact form below to contact me. I'll get back to you as soon as possible...
Thanks for visiting Paul Medina Art.