Paul Medina Art - Home of Oklahoma Artist Paul Medina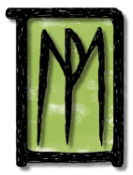 Medina has been making original mixed media art for over 50 years. His themes have remained constant through the years. Capturing human truths, the ether that binds us all in countless ways...
Through the late seventies and on into the early nineties, Medina flourished as a gallery artist. He was represented throughout the United States; doing many one and two person shows each year. Besides the many galleries that represented Medina over the years, he also exhibited at the Oklahoma Museum of Art, The Philbrook Museum of Art in Tulsa, and the Heard Museum in Phoenix, Arizona.

(more)

Would you like to know what what I am currently creating? On the "What's New" page I will be posting my latest pieces. These are pieces that generally have not shown publicly... or new works that I am currently creating. Curious? (more)

Roses and Thorns  2018-2021
Finding Beauty Among The Sorrow
Exhibition at Artspace at Untitled, Oklahoma City, OK
There are cultures around the world that believe in the concept of the three deaths. The first death is when our loved one dies. The second death is when our loved one is buried, and the third death is when our loved one is forgotten.
The first hanging Amulet is the crudest of them all. I had no idea what I was doing but knew I wanted to make a lasting physical tribute to my mother…for me, not for the world. And because I imbued the spirit of my mom in the piece as I struggled to balance the sculpture and my life, it became not only a reminder of my mother, but a defense against the third death.
No matter where the piece ends up in the future, it will always be a testament to not only my mother but to all the mothers who have gone before us. As I continued with the series, the amulets became not only symbols of all-important losses, but of triumphs, revelations, great love, even births…touchstones that mark all of our lives.
All Amulets are made of low fired clay, acrylic paint, steel, copper.

During the process of grieving my losses, I began finding a refuge among the thorns. I remember as a child, I used to hide under the lowest branches of large bushes and shrubs as hiding places, for fun and from adversity. I remember the smell of the earth, the calm it presented and a comforting coolness from the summer heat.
I began to turn the thorn imagery I had developed in my art from the heartache of my losses, to a safe place, a home to rest my head, lick my wounds and just breathe. The briars I sought out as a child, gave me a sense of time out, so that I might emerge later from the thorns to continue on.
All the Briar Series are collage paintings of paper and various liquid mediums on canvas.